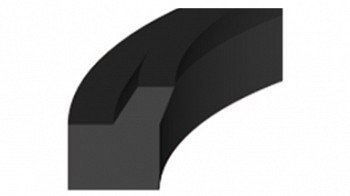 AN
"AN" refers to Army Navy for these wipers that are designed to retrofit old MS 33675 grooves. AN wipers' numbers normally correspond to the MS-28776 design guide. Typically, they're light duty, snap-in format wipers, recommended for limited axial length applications. They're also specified for light scraping action with minimal friction. Since they're constructed from abrasion resistant polyurethane or Hytrel® material, they're an excellent choice in demanding wiping applications. Each of the mentioned compounds are compatible chemically with most hydraulic fluids.
Applications: Low friction, light duty.
Temperature ranges: -50°F to +275°F
Maximum velocity: 3.3 ft/sec.