Kalrez® O-Rings and Seals

We are a DuPont Authorized Distributor of Kalrez O-rings.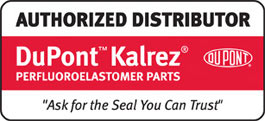 Kalrez o-rings and seals are the best seals to use in demanding sealing applications where the very strongest elastomer is needed. Kalrez offers superior resistance to chemicals and has excellent high-temperature properties; it will withstand almost all process chemicals. These parts are supplied in standard o-ring shapes and custom seal configurations designed to your specifications. O-rings and seals made from Kalrez wear longer because of the advanced technology DuPont used in developing the elastomer. This reduces maintenance and operating costs and improves safety.
Kalrez o-rings and seals are always manufactured in plants that are ISO 9000 and AS 9100 registered.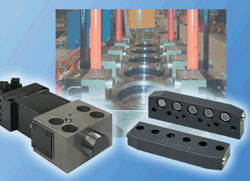 Kalrez® Spectrum™ 7075 Resists Aggressive Fluids at High Temperatures, Saves Costs in Hilma-Römheld Clamping Systems
Kalrez® Spectrum™ 7075 O-rings fitted to Hilma-Römheld heavy duty clamping systems resist pressures up to 400 bar, temperatures as high as 250°C, and clamp forces up to1250 kN without leakage of hydraulic fluid, thus minimizing the risk of premature seal failure and significantly reducing costly down-time.
Kalrez parts are available in a number of different compounds, such as Kalrez Spectrum™ 7075. These compounds are formulated to optimize properties and give the best possible performance in various chemicals and temperatures. Modification of the finished properties is achieved by use of fillers and other additives to enhance their performance.
Contact us to take advantage of our technical expertise with Kalrez parts
When using these o-rings and seals it is important to consider all factors such as process chemicals, process temperatures and seal design. Before considering a particular compound, contact us to take advantage of our technical expertise to help you choose the best compound for your application.
Kalrez parts provide reliable, long-term service with a wide range of aggressive industrial and electronic grade chemicals. They are used in highly aggressive chemical processing, semiconductor wafer processing, oil and gas recovery, pharmaceutical and petroleum industries.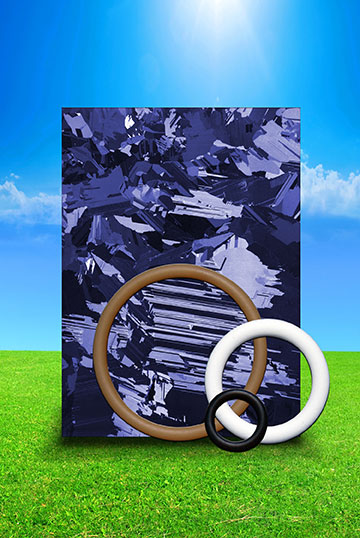 DuPont™ and Kalrez® are trademarks or registered trademarks of E.I. du Pont de Nemours and Company or its affiliates. All rights reserved.